The EU referendum: Risks and opportunities for the UK environment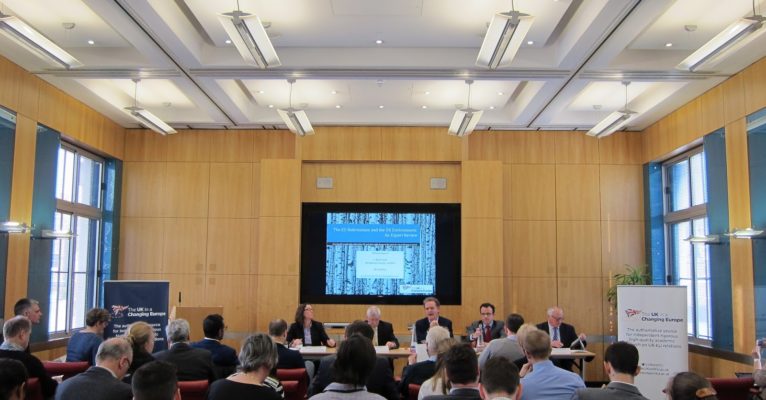 Our impartial and independent review – the EU referendum and the UK referendum – authored by 14 international experts was launched on Monday 11 April.  Its launch was followed by a roundtable discussion in London which brought together senior representatives from the UK environmental sector to debate its findings and the role the environmental sector should play in the upcoming referendum. 
More information about the launch:
Perspectives from the panel of environmental charities, collected by Geographical magazine
A Storify of the event and Twitter discussion
An account of the launch discussions by Viviane Gravey, Andy Jordan and Charlotte Burns on Environmental Europe?
Programme:
Introduction: Professor Anand Menon, Director UK in a Changing Europe
Chair: Matthew Spencer, Director Green Alliance
Panel: