A tale of two policy areas: Why EU-UK environmental relations are more complicated than you think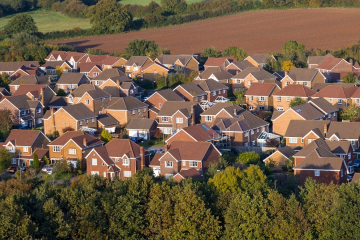 Although the environment as has not yet become a central focus of debate between the two official campaigns, particular issues, like the state of the UK's beaches and climate change, are getting an airing.
As our expert review on EU-UK environmental relations, together with other reports, have found, EU membership has had an impact on the UK environment and the results of the vote will also have an effect. But, crucially, past impacts have been widely different from one area of environmental policy to another, and future impacts should similarly be expected to differ. 
Two recent publications looking at chemicals policy and planning respectively illustrate this point. Planning is a very well established area of environmental policy in which many European countries had adopted rules long before the EU became active in this area. The UK had planning policies 50 years before the EU. In contrast, chemicals were not addressed nationally before the EU started to legislate in the 1970s to restrict the use of hazardous substances. 
These very different histories of policy development are reflected in the European treaties and rules of decision making. The EU's direct involvement in planning is very limited, with new EU policies requiring the unanimous agreement of all member states.   
Planning policy as a model for post-Brexit environment policy
 The leeway available to the UK now and after the referendum will be affected by these differences. As most planning regulations are still decided at national level, the UK government can change rules quite easily. Indeed, as Richard Cowell and Susan Owens argue, successive UK governments have done so extensively since 2008. Indeed, they argue that planning gives us a unique view of what Conservative environment policy might look like in the event of a Brexit and European constraints are removed. For example, environmental safeguards for planning applications have been weakened to foster a pro-growth agenda focused on achieving short term competitiveness. 
UK would still have to comply with chemical regulations
Chemicals regulation is almost the opposite. The EU's REACH regulation sets the gold standard for chemicals regulation worldwide, requiring new chemicals to be tested and for their safety to be assessed before being put on the market. It is being complied with by all businesses interested in exporting to the EU and its 500 million consumers: what some academics call the Brussels effect. As Nigel Haigh argues, this means that, even in the event of a vote to leave the EU, the UK would still have to comply with these rules, although it would no longer have a say in how they are reformed in future. This is no idle speculation: the European Commission has just started the long process to revise the regulation this month, after the UK government asked for it. 
So the effect of a Brexit on the UK's ability to act in these two environmental fields are likely to be very different. This reinforces the need for an active and open debate between both sides about the environmental implications of the positions they are extolling, fully informed by facts and figures. 
More information:
Viviane Gravey & Andy Jordan  (University of East Anglia) lead authors of the expert review. This post was originally published on the Green Alliance blog on 27/05/2016.