Energy & climate after the EU referendum: The last Commons Energy & Climate Change Committee Report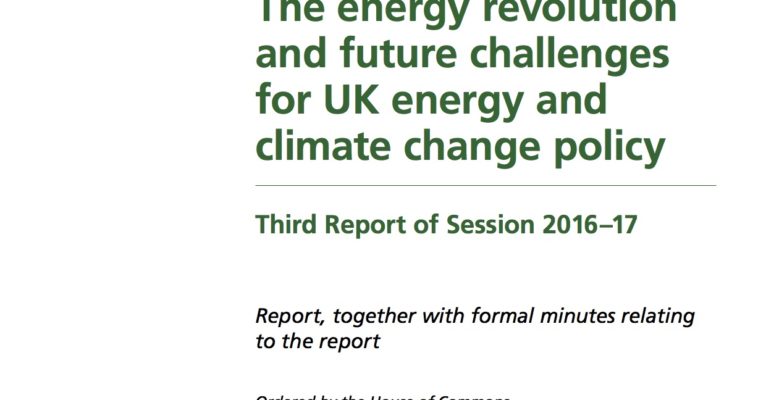 On Monday, the Commons ECC published its last report, "The energy revolution and future challenges for UK energy and climate change policy". The 90-page report brings to an end the Committee, (which will be replaced by the Commons BEIS committee), by tying together the results of a number of short-term inquiries — including this Summer's Energy Policy after the EU referendum and Climate Policy after the EU referendum.
The report brings together evidence from civil society, businesses and academics, including from EUrefEnv authors, Tim Rayner, Brendan Moore, Sebastian Oberthür and Andrew Jordan.
It concludes that "The UK's departure from the EU is not expected to change the general direction of UK energy policy, since this is perceived to be driven primarily by the Climate Change Act 2008, and domestic concerns about supply security and affordability. However, the absence of external enforcement and accountability mechanisms could weaken the imperative to deliver on policy targets. EU energy and climate change policies have historically played an important role in underpinning UK policy and providing a 'double-lock' to decarbonisation commitments. This has bolstered investor confidence by providing policy stability beyond the five-year domestic parliamentary cycle."