"UK Regulation after Brexit – A Stocktake"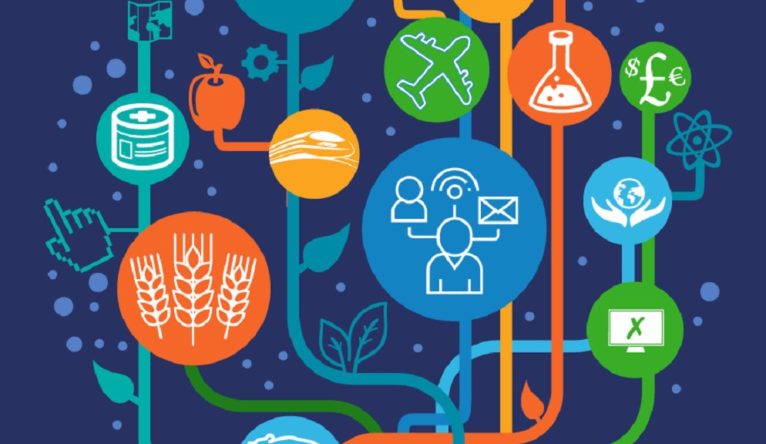 The full report UK Regulation after Brexit can be found here.
When the UK departed the EU on 31 December 2020, it took back control of regulation across every area of public policy that had been previously delegated to EU institutions and agencies. Leading up to its departure, the shape and substance of any future regulatory arrangements (including between the devolved administrations) had resulted in fierce debates about the extent to which the UK would choose to retain existing EU policy or whether it would diverge from them.
The report "UK Regulation after Brexit", a collaboration between UK in a Changing Europe, Brexit&Environment and the Centre for Competition Policy is a 'first step to mapping the new regulatory settlement in the wake of the UK's withdrawal from the EU'. Penned by academics across many disciplines and areas of policy expertise, the report specifically asks what key policy areas, sectors and sub-sectors did the government maintain, alter or diverge from EU policy aims and instruments, and if so, why? The 26 chapters cover goods and services, competition and environment policy, digital regulation and data exchange, financial services and medicines, climate change and energy, agriculture and fishing, aviation, road and maritime transport, immigration and asylum, and consumer protection and labour rights.
The report also provides an overview of the regulatory powers that have been transferred to the UK authorities that were previously exercised by EU institutions and agencies. Such a transfer has meant some new regulatory bodies have been created and existing ones adapted. The report maps out these changes in fine detail, asking how well prepared these bodies are to take on their new tasks and the level of independence they have been granted. Across a wide spectrum of policy themes, it discusses where access to EU bodies have been retained and the likely consequences for enforcement where there are existing gaps as a result of deficiencies in staffing, budgets or data access.
As Harker and Wright point out in an early chapter on the architecture of regulation and regulatory agencies, the TCA 'confirms that there is no UK participation in any EU agencies' but rather 'a more piecemeal approach in different areas through bilateral cooperation and information sharing, recognition of existing testing procedures, simplified procedures for EU and UK traders to demonstrate compliance with the other party's rules, and shared commitments to apply international standards'. A useful table summarises the current status of UK regulation for each policy area ("continuity" vs "change") both in terms of UK domestic regulation and as it fits in the terms of the Trade and Cooperation Agreement (TCA).
Broadly, the report provides a picture of a UK that has not yet positioned itself to assume effective responsibility for many critical policy areas, such as trade, crime and the environment. The UK transferred many regulatory tasks to UK bodies and government departments, however, not all regulation was passed in time to allow regulators to become effective operators before the transition period ended. On the environment specifically, the UK has parted ways from the EU's European Environment Agency whilst its replacement for England – the OEP – is not yet functioning and ready to scrutinise government decisions. As Burns and Jordan's chapter points out, the refusal of the UK government to commit to 'sign up to specific, strict non-regression and 'level playing field' commitments', already opens up the possibility that there will be a divergence (or weakening) of regulatory standards over time, despite the government retaining 500 or so major EU environmental laws. The selective nature of powers and responsibilities that have been passed on to regulators such as the OEP means it may not be 'sufficiently independent to hold the government fully to account', or there are risks that legislation will not be 'routinely updated after 1st January 2021'.
More speculatively, the report offers a "tentative and provisional assessment of the extent to which the UK has achieved or, indeed, can 'de-Europeanise' itself of the EU's rules and policy agendas. The report points out that so far, the government has only 'enacted major change' in immigration and agriculture, whereas several other areas such as data protection and fisheries have 'rolled EU regulations into domestic law with minimal change'. Furthermore, the report demonstrates where 'business remains unfinished' and 'the new regulatory settlement is incomplete'. At a UK-EU level, the TCA avoided a no-deal cliff-edge but has left many unresolved areas, grace periods for customs formalities and further transitional arrangements to work through.
The five-year review of the TCA will likely lead to further changes down the road but any ambition to diverge will be constrained by a dependency on trade and wider international laws and conventions. At a domestic level, the report explores areas where regulatory divergence has come into effect with Northern Ireland (such as on energy efficiency labelling and eco-design legislation). Elsewhere Brexit&Environment has already noted that the implications for "dynamic alignment" in practice between different parts of the UK are only beginning to be tested.
Over the coming weeks, we plan to run a series of blogposts by our associates on particular sectors and themes.
About the Author
Dr James Craske is the Network Coordinator for Brexit&Environment.
---