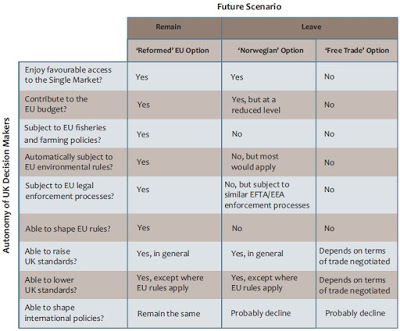 The UK votes to leave the EU: What next for environmental policy in the UK and Europe?
This post lists the different blogs and reactions from the EUrefEnv experts to the EU referendum result and what it may mean for the UK and EU policies and processes on the environment, energy, climate, agriculture and fisheries.
More information on the different scenarios for Leave can be found in our 
expert review
.
— The Conversation (@ConversationUK) July 4, 2016
— PSA Environment (@PSAEnvironment) 28 June 2016
— EurActivUK (@EurActivUK) June 28, 2016
"The referendum process may be over, but the hard political debate over policy starts now."

https://t.co/hcje4IZriS

— Green Alliance (@GreenAllianceUK) June 27, 2016
— environmentalist mag (@The_Envist) June 24, 2016