Winner of 'Insight of the Year' at the ENDS Awards 2017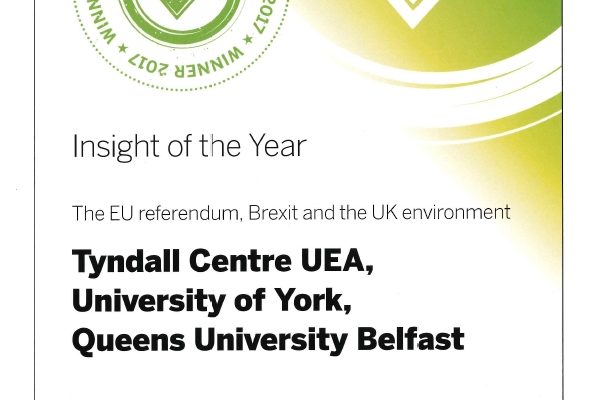 ENDS is Europe's primary provider of intelligence for environmental professionals, delivering news, analysis and reference across the carbon, environmental and sustainability agenda.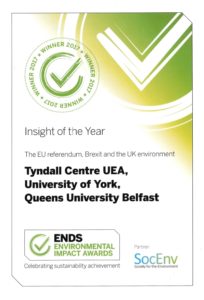 The new Impact awards seek to spotlight examples of innovation and positive impact: new thinking, new procedures and new technologies, expertly delivered, that make a meaningful contribution to immediate or long-term environmental protection and sustainability.
Our project (co-convened by Green Alliance), 'The EU referendum, Brexit and the UK environment' has won 'Insight of the Year' award, reflecting the knowledge generation and impact activities it undertook before during and after the referendum.
This award celebrates "thought leadership on an environmental or sustainability topic, either developing brand new thinking or communicating to new audiences or in new ways, and that clarifies and enables more effective action on sustainability challenges or solutions".
The full list of winners is available
here
.