Fisheries
Why fisheries matter
Fisheries were the surprising success story of the EU referendum campaign, culminating with the Brexit flotilla on the Thames in June 2016. All forms of Brexit mean the end of the European Common Fisheries Policy (CFP)  in the UK — and the need to develop new domestic policies.
This raises questions about who will decide policy (will it be UK-wide or different policies for each devolved administrations?), about future international agreements for EU boats fishing in UK waters (and vice-versa), as well as access to the EU market for UK  products.
All publications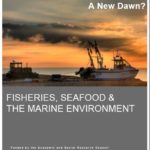 Read our Fisheries, Seafood & the Marine Environment policy brief (published July 2017), and our fisheries Chapter in our EU referendum and the UK Environment Expert Review (published April 2016).
All our blogs
You can find an archive of all relevant blog posts  (most recent first) below: